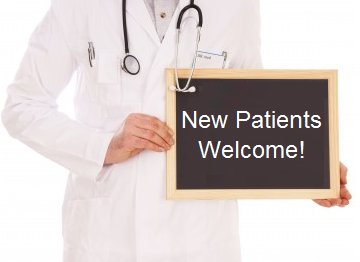 Are you wondering how to get new dental patients online? The truth be told, it's not easy. The old ways of doing business as a dental office doesn't work like it used to. Gone are the days of referral traffic from the local primary care. So what now?
If you are trying to gain new dental patients, optimising your digital presence is paramount. Everyone is utilizing search engines like Google to find out who the local expert is and where to find them.
71% percent of new dental patients ran a Google search before scheduling an appointment (dialogtech).
We can look at a companies business listing with the flick of a finger and view their reviews, ratings, reputation, location, website, staff and services. Patients are shopping for doctors in 2020, so let's provide these "shoppers" with what they are searching for.
In order to gain new dental patients online, we need to dominate the first page of Google. We can do this by investing into searching engine optimization (SEO) and Search Engine Marketing/Pay-Per-Click (PPC).
Search Engine Optimisation (SEO)
SEO involves optimising your website by improving things like relevant content, optimal dental keywords, local keywords (geo-targeted), adding or improving title tags, meta-descriptions, fixing load speeds, and a host of other industry abstruse words that all mean "make my website better for Google". Once we optimise your website to comply with Google's rules, your dental practice's website will start to pop-up on Google. But that's not good enough… we need you ranked high on page one so your new dental patients can actually find your site, click directions or click to call for an appointment.
This is where our services prevail. Not only do we optimise your website (on-site) we build links to your website to help you rank high. Think of these links as votes for your website. The more votes, the higher you rank!
Pay-Per-Click (PPC)
Pay-per-click advertising artificially post your website to the front of the pack, ranking you number one so visitors can see you and hopefully call for an appointment. The catch is that you have to pay for each click, hence the name. This is a very costly way to get visitors long-term but is sometimes necessary to get started or perhaps worth to keep running. Our team can help you carefully decide which is best for you based on your practice size, location and budget.
Lastly, your practice needs to be highly visible on Google Maps. To do this you first need a Google My Business listing. Don't worry it's free! Once you have your account, you must optimise it by filling out all of it out and adding pictures. Google my business is also where most people leave you a review. Reviews are crucial if you want to win Google's trust and rank high on the maps. Next, you need to submit your business to local directories. This can be time consuming and tedious. Our team has a hands-off solution to get you in 65-70 directories (learn more).
We Got Your Back
As you can tell, gaining new patients online is attainable and worth the investment. However it is can be time consuming and well… confusing! Your dental office needs to focus on other important aspects of running a clinic, let us take the load off and handle every aspect of your online presence. DocRokit's team is ready to show you how to get patients online in 2020. Choose our SEO agency to grow your business.