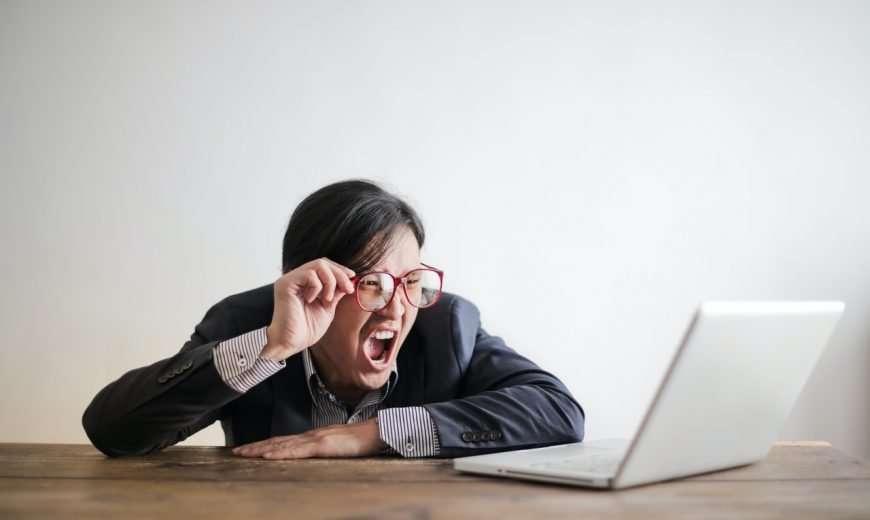 Most businesses across Orlando have caught on by now that you need a website to generate brand awareness, visibility and leads. With a 900% increase in the use of "near me" searches in 2019, it's a necessity for all businesses to make efforts to 'pop-up' online.
With a 98% market share, it's reasonable to assume most if not everyone is using Google to search for businesses in Orlando, Fl. Think, when was the last time you needed to find a store, restaurant, business near you? You most likely whipped out your phone and typed in whatever was on your mind with little to no thought. However, with hundreds of businesses competing for page one on Google, they had to put MUCH thought into their online marketing strategy.
If you are not popping up on page one, what's the deal? To start off this open-ended question, we need to talk about 5 common problems we see that HURT online local visibility.
1). Your Google My Business Is Not Set-up Or Optimized
It is often that we see businesses with no Google My Business account set-up. Even more often, set-up but not optimized. In order to show up in Google maps at all, every business needs to register a Google My Business (GMB). This is free, however you have to jump through a few hoops. Like, verifying your business address through mail.
Once this is complete you can log-in to your GMB account and fill out the rest. Optimizing GMB is not just quickly filling our the essentials, but carefully filling out every inch. This includes 'special hours', 'new products', 'sales', 'posts' and my favourite… Reviews!
Reviews are a decent signal from Google that you are a real legitimate, trusted business. The higher number of REAL reviews that you respond to, the higher you will rank in Google Maps. DocRokit can help you sequester more reviews and even push them directly to your website.
2). Your Website Is Lacking Optimized Local Content
Most websites we see lack local intent across the board. They often miss the opportunity to tell Google "Hey I'm In This City". The website content for a local business needs to reflect the area in which they serve. Including local phone numbers, addresses and maps. We recommend adding in Local Keywords throughout the website after researching which words receive search volumes. Regardless, it is always a good idea to add your city name to titles, services, content and more.
A good example is to change "Fresh Bakery" to "Fresh bakery In Orlando, Fl". This tells Google "Hey I am a Bakery In Orlando!" The more specific you can get the less Google has to search and will trust the relevance of your site.
3). Business Information Does Not Match
Business information pertains to Name, Address and Phone Numbers (NAPs). As simple as this is, most businesses have scrambled information across the web. Including mis matched information in online directories, GMB and their website. If Google sees wrong information or can't decide what is the correct contact information for your business, it is likely that your business will not receive visibility. This is because Google can't trust your information; it doesn't look reliable for the user.
4). Website is Not Mobile Friendly
Google rolled out an update where it now ranks websites by viewing the mobile version first. It is called the "mobile first update". Naturally, this is because the number of mobile searchers have grown exponentially and gravitate towards local intent.
Most of the websites we see do not have a good mobile version ready to go. We audit websites often and see that mobile friendly websites are not set-up nor optimized. Changing this can help your website become trusted and rank better… and help the user navigate your website which is most important!
5). There Is Little Authority Given To The Website
Our last point is that when it is all said and done, most websites do not have any authority what's so ever. What's authority? Authority is basically a measure of how strong your website is in Google's eyes. High authority equates to trust, relevancy, expertise and legitimacy. This is often measure by 'Domain Authority'. This is the most common mistake we seek. We don't blame you though! It is hard to increase the authority of a website, and we work tirelessly to make it happen.
How? The first way is content creation that is SEO friendly. Google needs more content to figure out who you are and what you do. The more information about what you do, the more trust you may be given.
Secondly, you need 'votes' for your websites by other high authoritative websites. When an already trusted website links to your website, Google sees this as a very strong correlation that your website must be pretty trustworthy too. This is called 'back-linking'. We have a high quality system to get these votes to you.
So there are the most 5 common mistakes we see local business have when trying to reach locals to bring in traffic. Does this all sound like jargon? Still need help? Choose the best Orlando SEO Agency to help you grow through 2020. 
We can take care of it all for you!
Give us a call today: 407-252-2489