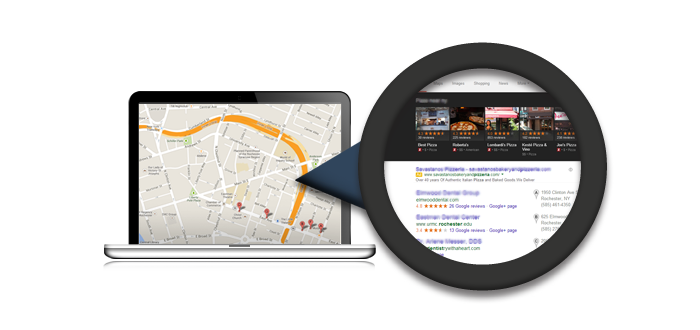 Map pack SEO is the science, or dare I say the art of optimising your online google local listing with the intent of ranking higher in the google maps section. This is a slightly different process than ranking your website… but, it could make a dramatic difference on who can find you!
Being top-ranked on google maps is an important advantage for your business in 2020. With a never-ending pool of information that people are bombarded with, it is becoming more important to position yourself on top of the competition to take advantage of the digital frontier… yeehaw? Think about it, when is the last time you searched, "_______ near me" on your phone or computer?
If you're like me it was yesterday… or maybe 5 minutes ago… And not just me, 50% of people who did a local search for a specific store, ended up visited that store same day, and this number is only growing. But you don't have to take my word for it, just ask our friends at google (Understanding consumer's Local search behavior)
So, is 2020 the year you take your online presence and how people see you seriously? If you want to dominate your field and own your local spot, here are a few things Google wants you to look out for every month for your businesses map pack seo (ranking higher on google maps). Some of these things if not done correctly will HURT your local business and demote your website.
1.           Fill out all the Information and additional services in Google My Business (including special hours, google posts and updates)
2.           Verify your location(s) with google
3.           Keep your hours accurate
4.           Manage and respond to reviews to have a happy customer
5.           Add photos to give your business an edge
This information must be accurate and managed every month by staff or a company like Docrokit. We make sure your Google my business details are up to date and optimized for your location(s). Docrokit can focus on providing your business with information and signals that will provide Google positive signals from your website. Helping you rank higher on the maps!
learn more about our Local Services HERE
Call us today to optimise your location!