The Best SEO For Chiropractors on the web
Get Your Chiropractic Office Found on Google With The Best SEO On The Web, Sending New Qualified Patients To Your Office. 
SEO For Chiropractors that

Generates New Patients?
Are you hiding? A Chiropractic Practice Marketing strategy is vital for your practice in 2021. 
41%
of Millenials are likely to switch practices in the next few years.
54670
Amount of active physicians in Florida
81 %
of consumers are unsatisfied with their healthcare experience.
What

Is Chiropractic SEO?
Chiropractic clinics need new patients. Unfortunately, referrals aren't the only source of gaining new patients like the old days… In 2021, patients actually 'shop' for chiropractors online. This entails searching for local terms like "chiropractor near me", "best chiropractor" on Google and clicking on who pops-ups first. Patients also monitor reviews, look up the practices listing and website before making a decision to call.
In fact, Patients who booked healthcare appointments ran 3x more searches than those who didn't. So while referrals from other clinics are great, online visibility is paramount to growing your practice and generating new patients.
Patients are trying to find you… Are you there? We can help!
Why is chiropractor SEO Advertising so important?
In 2022, your digital marketing plan is more important than ever. The competition for online attention continues to be very competitive, and it's no longer enough to just have a nice looking website.. Without proper chiropractor SEO practices, prospective patients won't be able to see you in the forrest of thousands of trees! Here are a few chiropractor SEO marketing strategies to help your clinic stand out, and how we structure. Give us a call if you need clarification!
SEO (search engine optimization) is almost like free marketing that typically drives 51% or more of all traffic to your website. Simply put, great digital marketing for chiropractors:
Helps you create a website that is easy to access and navigate for users 
Gives visitors useful, engaging information about the chiropractor's office (directions too)
Encourages search engines to rank your website over others…
Search engine optimization entails a variety of strategies that include high-quality keywords searching, ongoing review management, local discovery, up-to-date relevant content, and much more to get you ranked number one or on page one of Google (time square!).
Why does SEO matter?
Links on the first page of search results gets 95% of clicks
Nearly 90% of people read online reviews as part of their search for a chiropractor
That same almost 90% of people look for your business on Google Maps
Google's ever-changing algorithms for search require up-to-date local search SEO
Good chiropractor SEO relies on the combination of appealing chiropractic website content that is optimized for the search engine algorithm and a coordinated strategy to share that website with potential patients.
If you're not on the first page of Google's search results for your area, your practice will never organically be found. Chiropractor SEO is crucial to get eyes on your site and patients in your door. It's non-negotiable in 2022, and it's what you're missing. Thankfully, it's the cheapest and most effective marketing strategy in existence. 
10 chiropractor SEO tips
If you are just getting starting with digital marketing for chiropractors, here are 15 tips to help you on your way
1. Google My Business Optimization SEO
Make sure your Google business profile is complete
Optimize your Google Business profile by verifying your listing and giving Google all the updated info it asks for. Be as specific and detailed as possible. Include:
Address
Contact information
Hours
Specialties
A description with relevant keywords
Optimized image(s)
A Google map to your location
Once you've done this, look at using Google My Business to post about upcoming events, promotions, and announcements. New patient specials and promotions announced in a Google My Business post have an extremely high open rate.
2. Start local
Chances are good your patients live right around the corner. In reality, 46 percent of those three and a half billion each day Google searches are local. "Near me" hunts are increasing exponentially, also. If you would like to be your community's go-to chiropractor, optimize with popular local search terms to your region.
That's not all. There are more ways to make your page stand out in the search results to make it in the top three. They include:
Creating a separate page for every service you offer
Listing all locations on separate pages
Optimizing your images on a page (especially local pictures)
Embedding a Google map on your contact page, and service pages
Another key factor in local SEO is making certain the NAP data–name, address, and telephone number–on every page matches your own Google My Business listing exactly. When it's off just a little that sends up red flags. Maintain NAP data consistent and place it on the footer of each page as part of the arrangement of your website.
3. Make sure your website is up to par
In the expansive world of the internet, you have two seconds to produce a good impression in your website. That is the period of time a possible patient will give your slow-loading site before clicking away.
Grab their attention with an excellent webhost along with a well-designed website. Your website should include:
Clinic information
Contact forms and location information
Specialties
Office Staff and Doctor bios
Procedures and services offered
Appointment forms
Think about including a chatbot for quick queries, and undoubtedly connect your website to your social networking accounts.
4. Advertise Telehealth Services
Telehealth is now extremely common and popular. More than just a stopgap treatment step, for some patients, telehealth permits them to access care that they weren't able to reach in the past.
Make it easy for patients to join by adding hyperlinks on your site and in all your email correspondence. You could even incorporate a video describing how it works and which services you may provide via telehealth. Make it easy for them to utilize this service.
5. Update Your Website's Meta Data
You have got a great designed, user friendly website and updated your Google business listing. But how's your meta data?
Meta data is the information that Google bots use to decide whether your website is well worth ranking in an organic search. It features titles, keywords, and descriptions. If you're a chiropractor who offers telehealth in St. Louis, for instance, be certain that these keywords are prominent within your meta data.
6. Make Your Site Mobile Friendly
Mobile optimized sites are growing in importance. Especially when 87% of people use their smartphones to search at least once a day, and usually for local businesses…
Ensure that your website is installed first for mobile. It's not an option anymore; it's a priority when it comes to standing out online. It's so significant that Google even sends notices now whenever your website content struggles with mobile content. Ensure that your website loads fast on mobile phones and contains all important info on screen.
7. Don't Forget Keyword Research
Digital marketing is changing, but one thing will never… keywords!
You cannot cram a blog filled with them, and they may be more than you are utilised to, but they are still the way that individuals hunt. Do a little research on what works best for chiropractor SEO marketing in your area, and use keywords appropriately throughout your site content.
8. Post Positive Reviews On Your Website
There are a number of guidelines to everything you can and cannot post on your site, and testimonials are among the most controlled parts of articles on the internet. Although it isn't necessarily legal to place the complete text of a individual inspection, you might have the ability to post snippets using a URL to the entire review.
At the very least, post a link to review websites where your practice is featured. Reviews play heavily into Google's search algorithms, so create a webpage just for reviews. Remember: 85% of consumers expect online testimonials as much as private recommendations.
9. Organize all your digital marketing efforts
Chiropractic SEO is done best when your entire digital marketing efforts are pointed at the exact same direction, driving traffic to your website and converting the merely curious into life-long patients.
Combining pay-per-click (PPC) ads and email marketing with a lively social media presence, an up-to-date Google Business list, and a killer website provides more ROI than only 1 strategy .
10. Use DocRokit's Experts
Find your new patients online
With so much of the world going digital, that is where you have to satisfy your patients. At DocRokit we know that chiropractor SEO could be last on your list of things to do, however.
We can help you!
Our services include everything from SEO optimization of your website to creating new content and helping you translate your website's analytics. We also offer a host of digital advertising tools, from keyword research, email marketing to pay-per-click advertising. Our objective is to give you additional time with your patients. Whether you want set up and monthly monitoring of your chiropractic website SEO, a one-off email promoting campaign, or full-service online marketing campaign, DocRokit is here to assist.
Having trouble capturing new patients on Google?
To grab new patients attention, you need to speak the language of search engine. A language we are fluent in. 
Local SEO, on-page, technical, site relaunch, industry-specific, link building– we got your back. Gain the edge you need to out rank your competition with a partner to guide you through the process.   

We

Optimise Chiropractic

Websites 
When an urgent care business needed online visibility to save their business, DocRokit was there to help.
SEO CAN TAKE YOU FROM NOWHERE… NO #1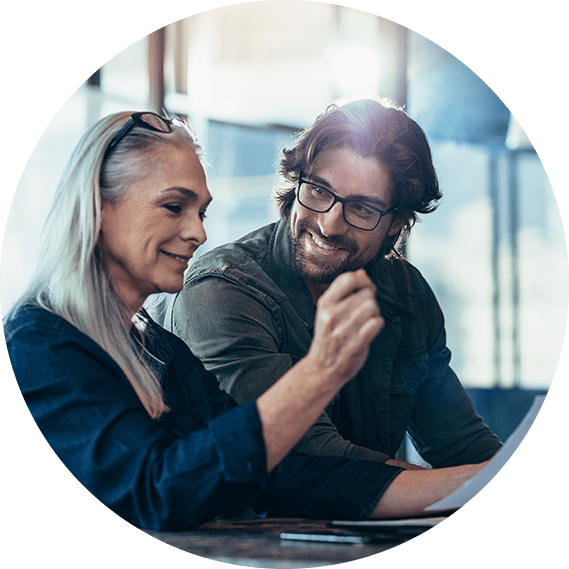 "Google's evolution in algorithm strategy [is] focusing acutely on user intent."
Google's Latest Algorithm Update
Our Chiropractic SEO Services.
SEARCH ENGINE OPTIMIZATION (SEO)
Industry-leading search engine optimization to grow web traffic and gain search visibility. 
Industry-leading search engine optimization to grow web traffic and gain search visibility. 
Industry-leading search engine optimization to grow web traffic and gain search visibility. 
CONTENT STRATEGY & MARKETING
Industry-leading search engine optimization to grow web traffic and gain search visibility. 
Medical Marketing Takes Time And Effort, Let Us Help You Win
DocRokit leverages our healthcare advertising service winning methodology, REAL SEO, as a solution for your practice. When your practice chooses DocRokit, you have our team of professional writers, content marketers, designers, developers and analysts behind you, every step of the way. Give us a call and talk to a medical marketing specialist today.
What Our Clients Are Saying…
This is the best Orlando SEO agency I have even worked with. Easy going, fast and good at delivery what they said. Highly recommend.
When it comes to SEO and customer traffic, Docrokit is truly what you need. I increased my revenue significantly with their quality work and help!
Hamilton Birkeland
2020-08-11
Great group. Professionals with a sense of humor. They really helped me stand out and expand my online presence. I would recommend them to anyone.
Mats Holst Aandahl
2020-08-11
Gives you exactly what you need !
All the things you are looking for in a digital marketing company: a super knowledgeable team that actually knows what they are talking about, great communication any time you have questions or needs, and of course the most important thing - they get results. I've used more marketing agencies than I care to admit with "meh" results, so it's truly refreshing to find a team that gets results, now. Worth every penny and then some.
Casey Hildinger
2020-06-24
When you want marketing done right but you can't do it yourself, DocRokit does
Excellent product, excellent service, excellent people.
Easy to talk to and will listen to what you want to do with your business growth. Will work hard for their clients and get it done!
Copy to clipboard
LEARN MORE ABOUT ONLINE MARKETING
C'MON, TELL US WHAT YOU WANT!
Whether it's a custom marketing plan to grow your business, or a specific problem you need help with, we want to hear from you. A personalized mix of services can elevate your brand to new heights — and we're here to guide you to the top.
Continue exploring our services